Welcome to Berger! Welcome home!
Are you bored with the fast pace of the city? Do you think it's unrealistic to expect to get up in the morning, eat breakfast and get to work, all in a fraction of time? Then it's definitely time for a change! In the matter of just a few minutes, everything is within reach: nature, shows and festivals, and even your favourite sports and hobbies! With six circuits sure to please everyone, or simply just to get to work, the Bas-St-Laurent is also a cycling paradise! Here, a warm community will welcome you with open arms. You will have plenty of opportunities to get involved with community, sport and cultural organizations, if that's what you like.
Homebodies also have plenty to look forward to! Spend your summer evenings relaxing on your balcony in privacy or watching your favourite TV shows with your windows open, without having to put up with all the chaos and endless hours spent in traffic. If you're from Montréal, Québec City or Trois-Rivières, don't worry: we also have a view of the Saint Lawrence River here in Rivière-du-Loup. Come to think of it, we have the BEST view!
For you, a stroll through the woods may be an activity planned long in advance. For us, it's a way of life. Forget your preconceived notions and treat yourself to our slice of paradise. See for yourself: living in a rural area is the secret to happiness!

Welcome to Berger. Welcome home.
Four Benefits of Living in the Area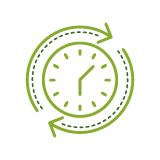 Getting to work with no traffic
One of the main benefits of living in the area is the lack of rush-hour traffic. Gone are the days of bumper-to-bumper traffic and all the stress that comes with it; you can now spend that time with your family.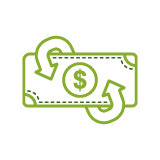 Lower cost of living
Living in the area also provides access to property at a much lower cost than in major centres. That's less money on rent, and more money in your pocket.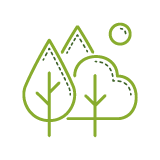 Access to nature
You will find mountains, streams and trails, allowing you to enjoy a wide range of outdoor activities just steps from your home. Trade in the stone decor for vast, green spaces.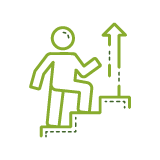 Better quality of life
The area offers an unprecedented quality of life, with a more enjoyable pace, friendly people, better to access to services and an increased sense of security.
Want to learn more about the region surrounding the Berger head office?
This website will convince you that working in Bas-Saint-Laurent is right for you!