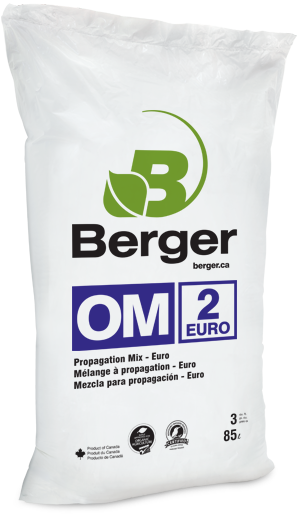 Propagation Euro
Incubated pH = 5.2 - 6.0
This aggregate-free mix is made with specially selected peat moss containing a higher percentage of medium-size fibers to provide uniform germination and seedling growth. Can be used on its own or as a base for making your own substrate.
Advantages
Approved for organic production.

Uniform particle size to optimize tray filling.

Well-balanced, uniform pH and nutrient content for predictable results.

Excellent water-to-air ratio to stimulate root development.
Brochure
Please fill out this form to get your brochure
Specifications
Bag sizes available
Certifications
Use :

Designed for propagation in trays with medium to large cells and in paper pots

Crops :

Vegetable, bedding plant and herb transplant production.

Custom Blend :

All product lines can be adapted. We can build a custom formulation specifically for your needs.

Internal Product Codes :

8950338, 3950338
Ingredients
Premium selected fine grade peat moss

Dolomitic and calcitic limestone

Organic wetting agent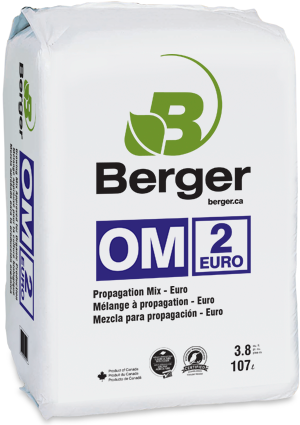 COMPRESSED
3.8 ft³
107 liters
Specifications
Use :

Designed for propagation in trays with medium to large cells and in paper pots

Crops :

Vegetable, bedding plant and herb transplant production.

Custom Blend :

All product lines can be adapted. We can build a custom formulation specifically for your needs.

Internal Product Codes :

8950338, 3950338
Ingredients
Premium selected fine grade peat moss

Dolomitic and calcitic limestone

Organic wetting agent
Available bag formats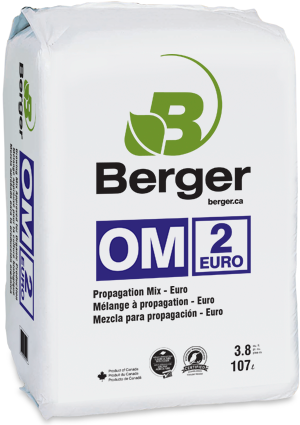 COMPRESSED
3.8 ft³
107 liters
Certifications