7 Characteristics that Make the Ideal Peat Moss Substrate
Peat moss has numerous characteristics that makes it ideal as the main ingredient for growing substrates.
However, not all peat moss is the same. Berger recognizes this and takes extra steps to optimize its production and enhance these characteristics, making sure its products are always uniform and of the highest quality.
Watch the video to find out the best peat moss characteristics!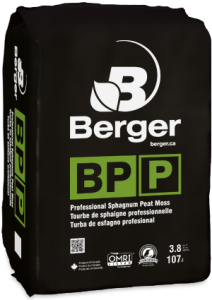 FIND OUT ALL PEAT MOSS PRODUCTS