55 Years of History Through Logos and Products
Ms. Huguette Théberge, whose family owned peatlands in the region of Saint-Fabien, Quebec, founded the company in Saint-Modeste in 1963. Her husband, Mr. Alcide Berger, joined her in making Berger a successful business, which is today a global leader in the production of growing mixes that improve the quality and crop yields of horticultural producers of all kinds.
The very first logo is a Ms. Théberge's creation .

Evolution of Berger Packaging Through the Years
We have been distributing products under the Berger brand name since 1980. Day in, day out, we deliver quality products to our clients thanks to the tireless efforts of our dedicated personnel.

Berger's Sites Over Time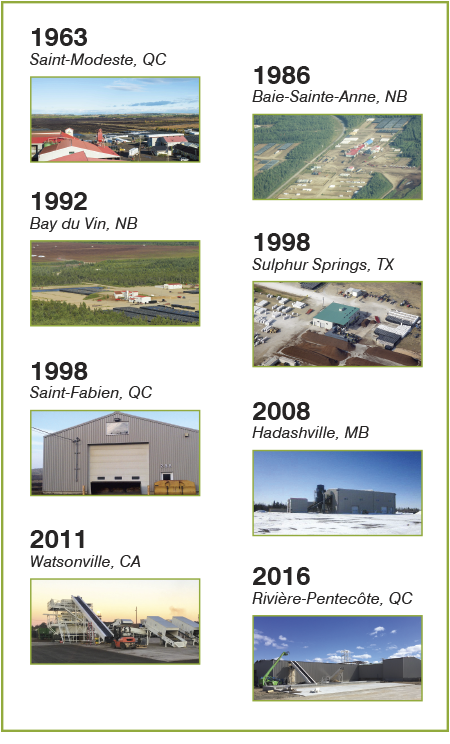 At Berger, we take great pride in what we achieve. Our successes boost are energy. What's more: our projects push us to excel and grow both personally and professionally!
– Gaston Fortin, with Berger since 1982