Back to press room
Greenhouse Grower's Top 100 growers 2022 list unveiled – and many Berger's customers are part of it!
The Berger Team would like to applaud the extraordinary work of some of its customers for being part of the Greenhouse Grower's Top 100 growers 2022 list. This shows that they have planned for their business to be successful, productive and oriented toward customer satisfaction.
↓ 2022 Greenhouse Grower Top 100 Growers: The Complete List ↓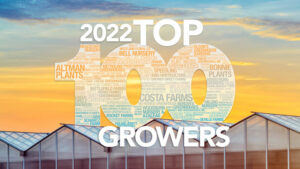 For almost 40 years, Greenhouse Grower's list has ranked the largest greenhouse growers in the U.S. by their total acreage in shade and fields but also by their technology investments, their environmental concerns as well as their customer service procedures. The result shows their ongoing effort to raise the industry quality standards and to remain a step ahead of the always growing market needs. Berger vows respect to visionary leading businesses like them and is looking forward to accompany them toward the next stage of their success.
It's a privilege to be a partner with such inspiring businesses, the Berger team is sending them its warmest congratulations!
Please fill out this form to get the article in pdf format