The Story of a Flourishing Family Business
As a third-generation family business, Berger owes its existence to the dream of one woman: Huguette Théberge.
In 1963, she and her husband, Alcide Berger, started a business to produce growing media. Today, that company is known throughout the industry for the quality and consistency of its products as well as its vast expertise.
For more than 50 years, successive generations of the family have led the company. Each has added to its strength, helping Berger to grow and flourish. To this day, the company is relentlessly propelled by both innovation and its team's dedication.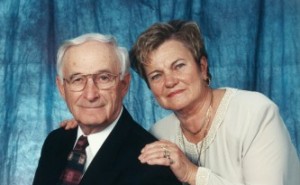 A visionary generation
It was in March of 1963, in the town of Saint-Modeste, Québec, that Huguette Théberge and Alcide Berger laid the foundations of a company destined for worldwide growth.
From the very beginning, the couple sowed the seeds of what would become the core philosophy and family values of Berger, namely harmony, performance, commitment and proximity. At first, the peat was harvested by hand, but the harvesting operations were soon mechanized.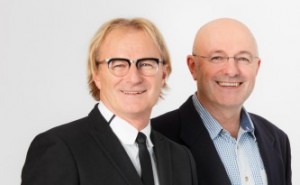 A generation with eyes on the world
In 1980, the company's founders passed the torch to their two sons, Claudin and Régis Berger. Under their leadership, the company innovated by introducing value-added products and began exporting to other countries. During this time, the company also:
• Developed direct sales;
• Began distributing products under the Berger label;
• Acquired peatlands in New Brunswick and Manitoba;
• Built peat processing plants and mixing plants in several locations in the United States and Canada;
• Created the Skyscraper format, an innovation still unequalled in the industry;
• Established its presence in worldwide markets;
• Obtained ISO 9001 certification;
• Acquisition of the family land in Saint-Fabien.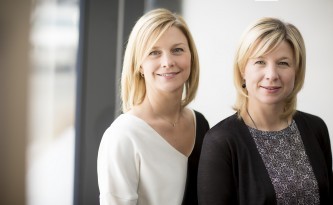 A generation of sustained growth
Valérie and Mélissa Berger, Claudin Berger's daughters, have led the company as Co-Chief Executive Officers since 2015. Bringing a wave of renewed energy to the company, these two dynamic businesswomen are committed to its continued growth through an unprecedented market-oriented approach, including the creation of innovative products based on growers' needs.
Their shared vision has brought effervescent success for Berger:
• Obtaining Veriflora® certification;
• Transforming the image of the Berger brand;
• Acquiring Sun Land Garden Products and Beaver & Lafaille Peat Moss;
• Increasing revenues by 100% between 2010 and 2015;
• Prix Prestiges 2015 (2015 Prestige Awards) – "Company of the year" awarded by the Chamber of Commerce of Rivière-du-Loup.