You don't get conventional thinking at Berger.  You get access to a breadth of expertise few can match.
Berger's technical team members are conducting groundbreaking work in growing mixes to achieve unmatched results in the field. Our success in helping customers achieve better production time and higher crop yields is underpinned by a commitment to scientific excellence and decades of experience in providing consistently high-quality growing mixes.
Learn more about the team who has made Berger the authority in growing mixes: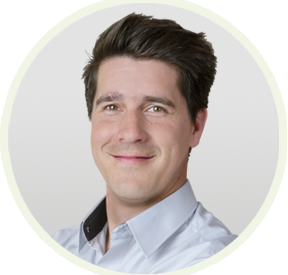 Pierre-Marc de Champlain
Director – Technical Services
Pierre-Marc de Champlain graduated from the University of Sherbrooke with a Bachelor's Degree in Biotechnological Engineering, developing an integrated knowledge of biological sciences. Thanks to the university's revolutionary practices in cooperative training and problem-based learning, Mr. de Champlain is attuned to the fast-paced evolutions in the industry and how suppliers are applying them in the field.
Prior to working at Berger, Mr. de Champlain worked at Lang 2000, working to improve practices in the treatment of polluted water. Before Lang 2000, he worked in the Université de Sherbrooke's Biology Department, performing soil ecology research. He began his career as a research assistant at Agriculture and Agri-Food Canada's Food Research and Development Center, performing work to help preserve food quality and ensure safe food processing.
Mr. de Champlain considers Berger's horticultural niche extremely captivating; its direct impact in the field enables him to use his extensive background in research to the benefit of growers worldwide.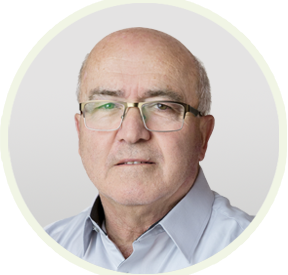 Brian Cantin
Brian Cantin graduated from the University of Guelph with a Honors Science Degree in Environmental Horticulture. He majored in Plant Physiology, with a minor in Plant Protection (plant pathology and plant entomology).
Subsequently, Mr. Cantin took on a greenhouse research position with the Brooks Horticultural Research centre in Brooks, Alberta. During his tenure, he continued post-graduate studies, majoring in soil sciences and substrates, at the University of Alberta and Texas A&M University.
After his studies, Mr. Cantin took a position with the R&D division of the Alberta Gas Trunk line. He collaborated with other associates to design and develop waste heat greenhouses that could harness the energy from pumping stations. Once greenhouses in Princess and Joffre Alberta were built, he continued to manage two waste heat projects.
Mr. Cantin was then hired by Yoder as Head Grower and Manager of Technical Support. While at Yoder, he conducted applied research, which eventually turned into a consulting business, Applied Techniques.
Today, Mr. Cantin is a grower advisor at Berger, transforming his vast background in horticulture into inestimable value for the company's customers. He helps customers to resolve their cultivation challenges and improve their growing practices. Mr. Cantin also ensures that all client trials are conducted with the highest of Berger's standards.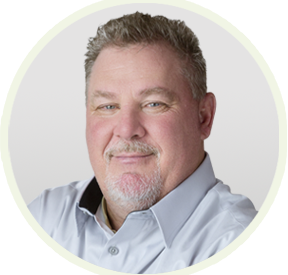 Kevin Cooper
Kevin Cooper has a B.S. Degree in Horticulture from Mississippi State University, and over 30 years of hands- on experience in the horticulture industry. Kevin's broad knowledge has been acquired through his impressive career path. He notably held the positions of head grower, greenhouse owner, plant and seed brokerage, wholesale distributor sales representative, manufacturer sales representative, soilless media sales representative, horticultural purchasing manager, and technical grower advisor. Kevin's extensive knowledge of growing media and horticultural crops gives him a unique set of skills to help today's nursery and greenhouse managers.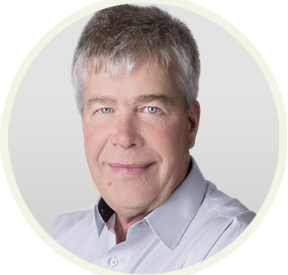 John Bergman
John Bergman grew up in a small family greenhouse business in southern Minnesota. This is where he developed his passion for the horticultural industry. After completing Horticultural school, John and his wife operated their family business for several years.
John has been a grower manager for over 30 years. He was been employed by some of the largest innovative breeding companies in North America. He has extensive experience growing a broad range of crops in a wide range of greenhouse and field environments. John developed his strong problems solving skills growing ornamental crops through the entire crop production phases, with experience in seed germination, cutting propagation, elite stock maintenance, and finishing crops in both greenhouse and field. John has learned to operate in the production and R&D environments to meet and exceed his customer expectations.
John as a Grower Advisor is looking to use his growing experience to partner with the Berger customers to help them grow high quality crops profitably.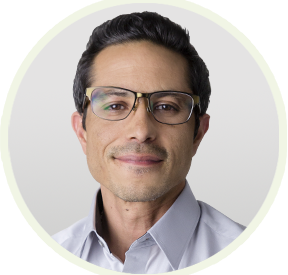 Guillermo Maldonado
Guillermo Maldonado studied at the University of South Carolina, USA, and then completed an Agri-Science degree at Massey University in New-Zealand. During his 17 years of experience, he has been involved in many aspects of the horticulture industry in both parts of the hemisphere, exploring a wide range of products and techniques. He worked in Colombia and Venezuela in the floral and ornamental export industry, and then moved to the USA to fill the position of Head Grower at Len Busch Roses in Minnesota. He also took the position of Growing and Innovations Manager at Bloomia-Fresh Tulips USA. During these years, Guillermo developed his knowledge and applied research on different products and growing systems. He is experienced with hardening of TC plants, growing media (especially bulb crops), rooting processes, forcing and hydroponics in commercial environment. Guillermo intends to use his knowledge to develop products that meet customers' specific needs and to help improve the production of growers around the world.
Send us a message with your question