The Berger team is passionate, focused, and committed to harnessing the power of growing mixes through the power of our expertise and research.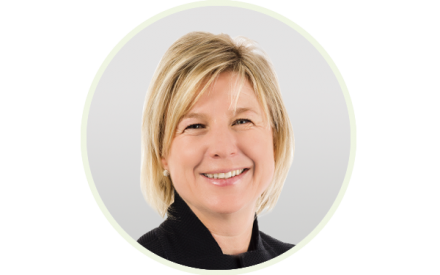 Valérie Berger
In proximity… around the world
Valérie Berger first completed a degree in Psychology and Human Resources at the prestigious HEC Montréal, and her career since then attests to a desire to master every aspect of the business world. After her studies at the HEC, she went on to earn an MBA from Université Laval, including a semester at the Copenhagen Business School in Denmark.
Serving others on a grand scale
With two degrees under her belt, Valérie honed her expertise in sales, human resources and management at FritoLay, where she held positions as Regional Sales Manager for Quebec and as Director of Human Resources. She also has gained valuable international experience, in particular through volunteering in an orphanage in Bolivia.
Getting closer to the customer
Valérie returned to the family business in 2007, committing her heart and soul to the company. Among her many responsibilities, she helped reorient the company's marketing process. Her goal was to refocus the business on the needs of the customer. Today, as Co-Chief Executive Officer, Valérie is convinced that the company's future is bright. A powerhouse of energy, she is a passionate runner and skier, but always makes time for her family and friends. For Valérie, its proximity that counts.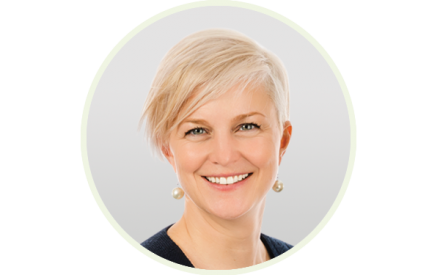 Mélissa Berger
On the right track for the future
Mélissa has a competitive streak in her blood, as her career amply demonstrates. After completing a degree in Operations Management at the HEC Montréal, including a semester at the EDHEC Business School in Lille, France, she developed an outstanding expertise thanks to her Masters' Degree in Industrial Engineering at the École Polytechnique in Montréal, including one semester at the University of Hertfordshire in England.
Experience with industry leaders
Mélissa acquired solid experience in supply chain management while working for the L'Oréal group, both in New York and Montréal. Upon her return to Berger in 2009, she quickly familiarized herself with the management of our operations and peat resources. While holding these positions, she also oversaw the integration of Sun Land Garden Products into the company.
New horizons
Both dynamic and insightful, Mélissa is now Co-Chief Executive Officer. Her role is to ensure that the company's goals are achieved. One of the keys to accomplishing this mission is articulating a clear and mobilizing vision making it possible to reach new heights while ensuring the company's recognition. A world traveler, Mélissa loves to explore far from home, but loves her children and family above all. Keeping both in mind, she is always focused on the big picture.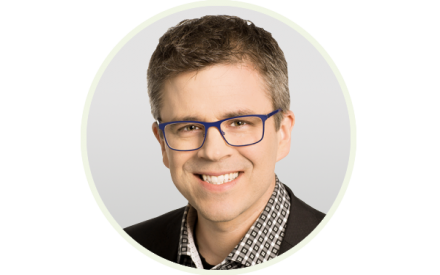 Marc Bourgoin
The team player
A specialist who became a generalist: that's the best way of introducing Marc Bourgoin. Starting at Berger as a trainee while still studying computer science at university, Marc surrounded himself with a dynamic team and quickly climbed the company ladder. He was first named to the position of IT Director and then later served as Communications Director and Director of Corporate Affairs. Today, he is the company's Executive Vice-President.
Vision for the future
As the Executive Vice-President, Marc shares and promotes Berger's business vision. He takes an active part in all strategic planning exercises. His commitment to these key roles enables him to spearhead the company's growth. Always ready to take on a new challenge, Marc led the project to redesign Berger's corporate image in 2012.
Proud ambassador
As busy as he is imaginative, Marc is a proud ambassador for the company, both in-house and in the communities where our facilities are located. A devoted family man, he treasures every moment spent with his wife and sons. His other passions include racquet sports, golf and fishing. That's what we call a full life.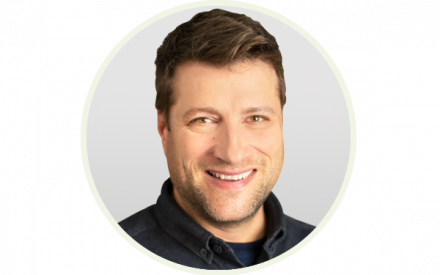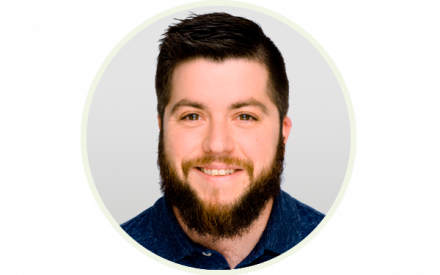 Pierre-Yves Boulanger
VICE-PRESIDENT - HUMAN RESOURCES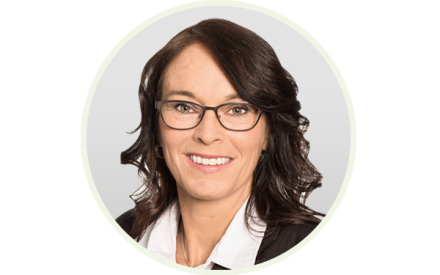 Caroline Mailloux
VICE-PRESIDENT - FINANCES
The outstanding administrator
Caroline has a seasoned background in management. After graduating from the Université de Sherbrooke in Business Administration, with a major in management, she obtained the title of certified management accountant (CMA) in 1995. Her professional debut as a cost price and financial system analyst with Rousseau Métal greatly contributed in building her passion for all things management.
Varied experiences, guaranteed expertise
Caroline acquired experience in the manufacturing industry and then in the public service sector as the Financial, Material and Information Resources Director at the Centre de santé et service sociaux de Rivière-du-Loup. She played a key role in balancing the institution's budget and creating a rock-solid infrastructure plan.
Breathing new life into the company
Now Vice-President – Finances for Berger, Caroline is mandated to put in place a new financial structure capable of supporting the company's bourgeoning growth. It's a challenge that she is taking up with gust: after all, she's a marathon runner! What's more, she also participates in triathlons. As the mother of two young daughters, she also saves moments to spend with her family. We can say that she maintains an impressive balance in all area of her life.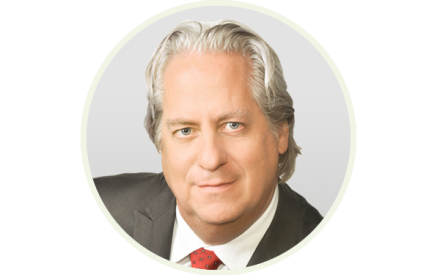 Alain Pelletier
VICE-PRESIDENT - PRODUCTION
A passion for manufacturing and operational excellence
Alain comes to Berger with more than 30 years of experience in various manufacturing sectors in Canada, the United States and Mexico. It is no coincidence that this hands-on engineer with a master's degree in business administration (MBA) flourishes in manufacturing: first and foremost, he values touching and seeing the products, from the raw materials through to the final result. Before joining Berger, he served for nearly fifteen years as Vice-president – Industrial at Volvo Autobus.
A drive for team performance
For Alain, building a close collaborative relationship with all his colleagues is crucial as he is fully aware of the talent, commitment and ingenuity they bring to their work. His approach is guided by the saying, "If you want to go fast, go alone; if you want to go far, go together." It was in this spirit that he set up a lean manufacturing training centre on the grounds of the Volvo plant in Mexico.
Berger – The Production Challenge!
As VP – Production, Alain wants to ensure that good practices are shared between the company's various production facilities and harvest sites while staying true to the "Berger way." Finally, he brings as much energy and passion to encouraging his team as he does when cheering on his young children on the soccer field.