The Berger team is passionate, focused, and committed to harnessing the power of growing mixes through the power of our expertise and research.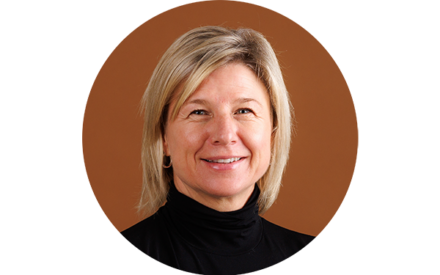 Valérie Berger
In proximity… around the world
Valérie Berger first completed a degree in Psychology and Human Resources at the prestigious HEC Montréal, and her career since then attests to a desire to master every aspect of the business world. After her studies at the HEC, she went on to earn an MBA from Université Laval, including a semester at the Copenhagen Business School in Denmark.
Serving others on a grand scale
With two degrees under her belt, Valérie honed her expertise in sales, human resources and management at FritoLay, where she held positions as Regional Sales Manager for Quebec and as Director of Human Resources. She also has gained valuable international experience, in particular through volunteering in an orphanage in Bolivia.
Getting closer to the customer
Valérie returned to the family business in 2007, committing her heart and soul to the company. Among her many responsibilities, she helped reorient the company's marketing process. Her goal was to refocus the business on the needs of the customer. Today, as Co-Chief Executive Officer, Valérie is convinced that the company's future is bright. A powerhouse of energy, she is a passionate runner and skier, but always makes time for her family and friends. For Valérie, its proximity that counts.
Mélissa Berger
On the right track for the future
Mélissa has a competitive streak in her blood, as her career amply demonstrates. After completing a degree in Operations Management at the HEC Montréal, including a semester at the EDHEC Business School in Lille, France, she developed an outstanding expertise thanks to her Masters' Degree in Industrial Engineering at the École Polytechnique in Montréal, including one semester at the University of Hertfordshire in England.
Experience with industry leaders
Mélissa acquired solid experience in supply chain management while working for the L'Oréal group, both in New York and Montréal. Upon her return to Berger in 2009, she quickly familiarized herself with the management of our operations and peat resources. While holding these positions, she also oversaw the integration of Sun Land Garden Products into the company.
New horizons
Both dynamic and insightful, Mélissa is now Co-Chief Executive Officer. Her role is to ensure that the company's goals are achieved. One of the keys to accomplishing this mission is articulating a clear and mobilizing vision making it possible to reach new heights while ensuring the company's recognition. A world traveler, Mélissa loves to explore far from home, but loves her children and family above all. Keeping both in mind, she is always focused on the big picture.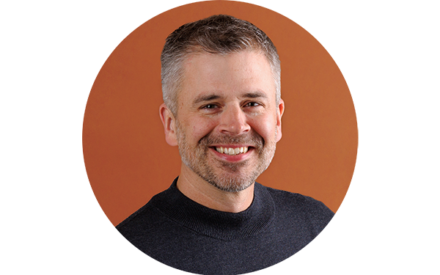 Marc Bourgoin
The team player
A specialist who became a generalist: that's the best way of introducing Marc Bourgoin. Starting at Berger as a trainee while still studying computer science at university, Marc surrounded himself with a dynamic team and quickly climbed the company ladder. He was first named to the position of IT Director and then later served as Communications Director and Director of Corporate Affairs. Today, he is the company's Executive Vice-President.
Vision for the future
As the Executive Vice-President, Marc shares and promotes Berger's business vision. He takes an active part in all strategic planning exercises. His commitment to these key roles enables him to spearhead the company's growth. Always ready to take on a new challenge, Marc led the project to redesign Berger's corporate image in 2012.
Proud ambassador
As busy as he is imaginative, Marc is a proud ambassador for the company, both in-house and in the communities where our facilities are located. A devoted family man, he treasures every moment spent with his wife and sons. His other passions include racquet sports, golf and fishing. That's what we call a full life.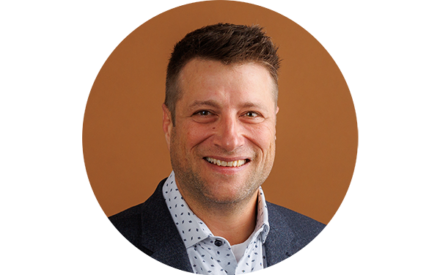 Alexandre Brisson
Pure performance
The holder of a bachelor's degree in electromechanical systems engineering, it is Alexandre's thirst for knowledge and adrenaline that sets him apart. A two-time Canadian motocross finalist, he is fully committed to achieving his professional and personal goals. He is a firm believer in constantly pushing himself to do better, in order to provide an outstanding service that meets the needs of Berger's customers. It is his knowledge and attentiveness that have enabled him to climb the ladder since he joined the company.
A well-rounded career path
After holding key management positions in the manufacturing and mining sectors, Alexandre began his career at Berger in January 2012 as an Engineer — Resource and Special Projects. His abilities and leadership skills quickly propelled him to a management position. He then held several senior management positions before being appointed Vice-President — Logistics in 2019. Alexandre is always happy to share his wealth of experience and knowledge with the company and the horticultural peat industry. The human aspect of the work is of paramount importance, especially because of the systemic approach to logistics management.
Proximity, commitment and fun
Alexandre's personal values are very similar to Berger's own values: proximity, commitment, harmony and performance. When it comes to achieving goals, good interdepartmental chemistry is the key to success, along with a healthy dose of fun! And in addition to being successful and committed at work, he certainly isn't short of personal goals.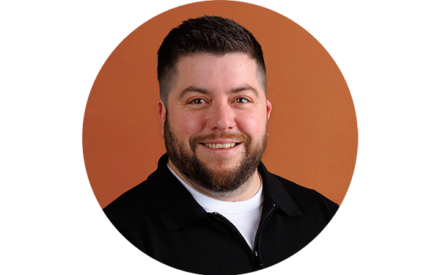 Pierre-Yves Boulanger
VICE-PRESIDENT - HUMAN RESOURCES
A constantly evolving career path
With five years in the health system, mainly in the Basse-Côte-Nord and Basques regions, a bachelor's degree in industrial relations and an MBA in business administration, Pierre-Yves has been part of the Berger team since 2013. His swift progression and multiple achievements in collective agreement negotiations, job classification and compensation quickly made him a prime candidate to join the management team. His important responsibilities in various public and private organizations also add to his knowledge and skills.
Authenticity and the human dimension
Pierre-Yves embodies the company's values - commitment, proximity, harmony and performance - daily, and this is reflected in his involvement with the social committee and with Berger's official music group, Les Sacs Lousses. He definitely has the well-being of people at heart and he loves to be involved in activities that bring people together!
A complete HR overview
Since his arrival with Berger, Pierre-Yves has shown curiosity and has been working hard to assimilate all the facets of the company. His desire to understand everything and to offer innovative solutions makes him a guide that leads by example and concrete actions. At Berger, he has held every position - or almost - in the Human Resources Department: HR Generalist, Director of Organizational Development, Director of Organizational Transformation and now, Vice-President of HR!
Bertrand Vasseur
VICE-PRESIDENT - FINANCES
An Impressive Journey
Mr. Vasseur graduated from a business school in France in 1993 and completed a master's degree in finance at Sherbrooke University in 1996; he has an impressive, but above all, inspiring track record. His natural ability to cope with changes has contributed to the growth of several companies established in France, Canada, China, and the United States. Creativity and innovation are truly the foundations of his achievements and Bertrand is stimulated by all kind of challenges! From implementing SAP systems to setting up transfer pricing policies and funding, he has a long list of accomplishments that helped shape his expertise. Mr. Vasseur's contribution to Berger as Vice-President – ​​Finance is important to ensure the company's continuous growth.
Passionate at Heart
In addition to his work and his family, Bertrand is passionate about photography. When he decided to return to school, he enrolled in a photography class, and he got hooked. He eventually built his own studio to immortalize special moments with his family. He also developed a growing passion for road and off-road motorcycles. He even initiated his two children, with whom he can now enjoy the great outdoors in good company.
A Real Team Player
Bertrand is grateful for all the mentors that came into his life throughout his career. He firmly believes that they helped develop his expertise and now, he wants to share this knowledge to better equip his colleagues. He wants to be the link with other departments to unify the troops, encourage collaboration and help move the company forward. Bertrand's greatest wish is to support teams and managers towards collective success.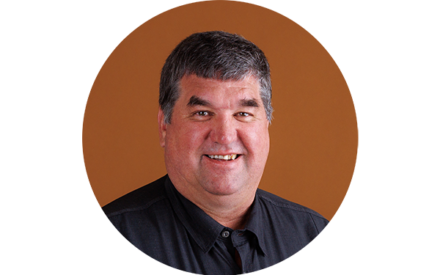 Chuck Buffington
A long-standing career in the industry
Chuck comes to Berger after previously working for 30 years at Syngenta, one of the world's largest agribusiness companies. His time at Syngenta was split primarily between the specialty agriculture and greenhouse markets in senior sales management and marketing positions. He has extensive experience in many different crop input segments, including agricultural chemicals, seeds, vegetative genetics and soilless substrates. Chuck holds a Bachelor of Science degree in Agriculture from South Dakota State University. He has also completed advanced Executive Leadership training at both INSEAD and Purdue University.
Deep ties to the land and market
Chuck was raised on a farm in central South Dakota. He is the proud father of three adult children and enjoys traveling with his wife. He loves the great outdoors and regularly practices hunting, fishing and hiking. His down-to-earth attitude reflects his core business values with our customers.
Connected to the market and customers' unique realities
Being in the business for so long, Chuck makes it his mission to get to know customers as part of the Berger family. He enjoys better understanding each customer's unique reality. As a seasoned market expert, he has always remained focused on growing a successful sales team at Berger. A dedicated and mobilizing leader, Chuck is considered a valuable resource of knowledge and know-how by the customers and employees.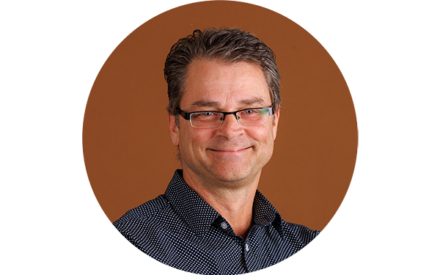 Réjean Lachance
VICE-PRESIDENT - Operations
A remarkable career path that propels Berger
Réjean Lachance joined the Berger family back in November 2021 as Vice-President - Operations, and thanks to his impressive career marked by a multitude of significant accomplishments, he is a valuable addition to Berger's development. Mr. Lachance graduated in mechanical engineering at Laval University in 1991 and he began his career at IBM in Bromont to pursue his professional development in the manufacturing field of textiles, then custom furniture. Réjean's exceptional know-how and charisma quickly position him as a key player contributing to the success of the companies where he works. Therefore, he rose to the positions of Production Manager, Plant Manager, Vice-President of Operations and finally, General Manager.
In addition to his business career, he is involved in the "Groupement des Chefs" where he acts as a coach and advisor young companies' leaders, which notably leads him to join the leadership team of a promising Quebec startup.
Réjean always finds the time to share his knowledge and he contributes to the growth of the Berger team by participating in conveying the values of the organization.
Family: at the core of everything
Mr. Lachance is a fulfilled father and grandfather. For him, family is a priority, but above all, it is a great source of happiness. To enjoy quality time with his loved ones he even built a family chalet in Portneuf. Réjean, who also loves snowmobile, travels more than 7,000 km each winter. We wouldn't be surprised to see him pass on this passion to his grandchildren.