Berger: A Wide Range of Analysis and Technical Services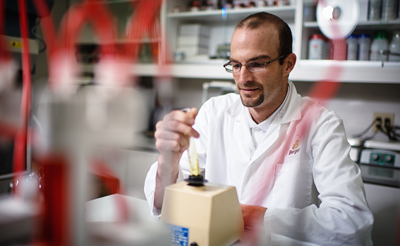 Recognized in the industry for its growing expertise, Berger has a team of specialists dedicated to finding proven and innovative solutions for your production needs. Our expert scientists accompany professional growers like you throughout the growing cycle, helping to boost growth while optimizing and streamlining operations.
You can even ask to have one of our grower advisors visit your facilities. They will provide a personalized approach to help you achieve your business objectives.
Our goal is to better understand your production challenges so we can recommend the best solutions.
Our multidisciplinary team can also carry out a wide variety of chemical and physical analyses, including:
Saturated Media Extract (SME) analysis; 

Water and nutrient analysis; 

Tissue analysis; 

Complete physical characterization. 
Our experts make a point of providing a practical interpretation of your results to ensure that you get the full benefit of these analyses. Talk to your sales representative for complete details.
Not yet a customer?
You can access our analysis services by contacting the Berger laboratory directly at labsupport@berger.ca or 1 888-771-4462.
Customer Satisfaction
As a global leader in the production of high-quality growing media, Berger's most important mission is to build a rock-solid partnership between our business and yours. Our team is dedicated to helping you improve your growing methods – from start to finish. We'll be by your side every step of the way to provide details about our products and ensure that you get the right growing mixes when you need them. We are committed to your complete satisfaction, so we make sure you have access to all the expertise that comes with every bag of growing media.
Experience the Berger difference and begin enjoying the benefits today:
1-888-771-4462 or customerservice@berger.ca