Back to press room
On January 26, 2021, Premières en affaires published its second edition of the Women's Business Awards, where 110 Quebec SMEs headed by women are highlighted.
Not only does Berger stand out among the twelve large organizations with over $50M in sales, but the two Co-CEOs Valérie and Mélissa Berger are also recognized as inspiring personalities. In fact, only ten profiles are presented as key to rethinking wealth creation based on inspiring values. The leaders of the family-owned business in St-Modeste can therefore be proud to have preserved and shared the values instilled by their grandmother Huguette Théberge, founder of Berger in 1963.
Premières en affaires, which describes itself as the reference in economic information, aims to be a crossroads where women who drive the economy meet and where differences create wealth. The Co-CEOs are thus honoured to be part of, but also to represent a community of women entrepreneurs who are creative as well as ambitious, but above all, inspiring.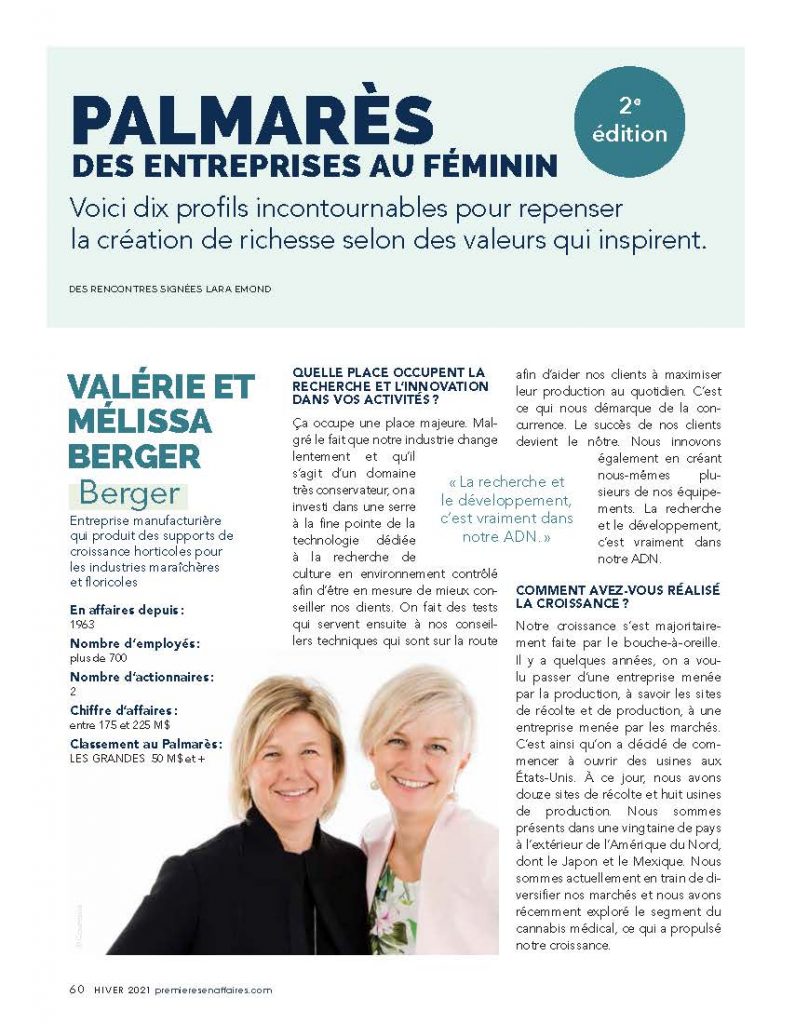 Please fill out this form to get the article in pdf format