Back to hints and tips
Berger takes pride in selecting and manufacturing quality ingredients for all of our substrates. We can precisely blend all components using our fully computerized mix production lines and we can ensure superior consistency thanks to our high-tech laboratories and quality control system.
Our reputation for innovative product development, quality, commitment to sustainability, and an unrelenting devotion to customer satisfaction continues.
Adapted Growing Media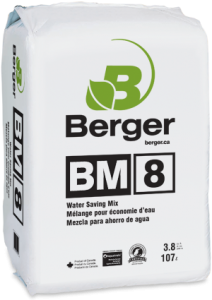 BM8 Water Saving Mix
Created to provide a high buffering capacity during production while allowing additional shelf-life for finished crops in box stores, this growing media can be used for various applications including hanging baskets, bedding plants and garden mums.
Please fill out this form to get the article in pdf format