Back to hints and tips
Why More Greenhouse Growers Are Turning to Automation
Because they have a surplus of working capital, more greenhouse growers are automating their operations, said Charlie Hall, Ph.D., a Professor in the Department of Horticultural Sciences at Texas A&M University. Growers are also spending more on energy-saving measures and production upgrades, including irrigation systems and lighting components.

Read the article
In collaboration with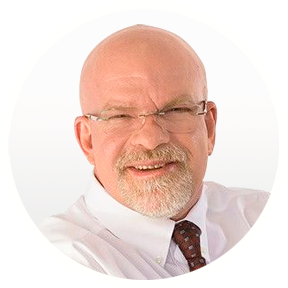 Dr. Charlie Hall
"Greenhouse growers are in the best working capital position I've ever seen them in," said Hall, an expert in agricultural economics, including nursery and greenhouse crops. "Automation is among their top priorities in utilizing this excess cash flow."

But growers aren't spending on automation just because they have excess money to do so. They need automation because they can't find the labor to perform many of the tasks inside the greenhouse, Hall said.
Business Is Good, But …
---
Growers have cash because their businesses have been booming the past two years. The global commercial greenhouse market is expected to grow from $26.44 billion in 2021 to $29.42 billion in 2022 at a compound annual growth rate (CAGR) of 11.3%, according to a recent report from Research And Markets. North America is expected to witness the highest growth rate during the forecast period.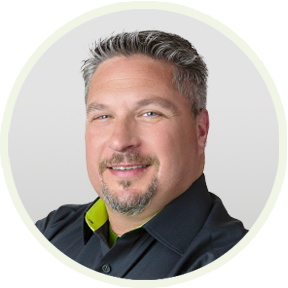 Kevin Staso
When the pandemic began in March 2020, greenhouse growers were wondering if their businesses would survive the economic shutdown to slow the virus, said Kevin Staso, Berger's Sales Director for the Southern U.S. "But 2020 turned out to be a blockbuster year for a vast majority of growers," he added. Despite many growers having lucrative years in 2020, Andrew Van Geest, a Greenhouse Irrigation and Automation Specialist for Zwarts Systems, said the pandemic still posed challenges to them, especially when their employees tested positive for COVID-19 and had to quarantine for two weeks. Other employees opted not to come to work in fear of contracting the virus. "I don't think there are any growers out there that didn't have a story when they needed employees badly," Van Geest said.
Then in early 2021, the Great Resignation began, and employees began resigning from their jobs from many industries in large numbers. Consequently, the big challenge among growers in the post-pandemic world has been attracting labor. And while business has been good, more employees are needed to meet the demands of that extra business.

Declining birth rates and fewer immigrants, both of which have fallen sharply this century, have also contributed to the labor shortage, Hall said. "We have 11.8 million job openings, and there are 5.7 million people looking for jobs," he added. "So, there's 1.89 jobs for every person looking for a job." In the greenhouse industry, Hall said he has conducted surveys asking growers what their major challenges are. At the top of their lists is finding labor. "It's a critical issue they are wrestling with," he noted.
Greenhouse growers are raising wages to attract workers, many by up to 10% and some more than 10%, according to Hall. Staso said the "ceiling hasn't been reached yet" regarding how much growers must pay employees in hopes of retaining them. In addition, some hired employees quit shortly after being hired because they "don't want to do the physical aspects" of the job, Staso said.
The pandemic had an "eye-opening impact" on growers to consider automation, he stated. "Growers have found automation is a necessity if they want to continue to persevere in the industry," Staso added.
CRFs added as a topdressing at or just after planting fertilize for the entire duration of their expected cycle. Whereas incorporation into the moist environment of a peat mix during storage and shipping risks early nutrient release into the mix, causing a higher starting EC. Even if the incorporated CRF does not release early, roots in individual pots receive nutrients more uniformly when adding CRF as a top dressing. Adding these additives at or shortly after potting results in better growth and cost savings if equipment and labor are available to do the added work (Donald J. Merhaut, 2013).
Where to Automate?
---
There are different automated solutions for different growers, Van Geest noted. "I find that a lot of growers yield a lot of information from other growers. I can't impress upon growers enough to go out and visit some other greenhouses to see what they're doing," he said.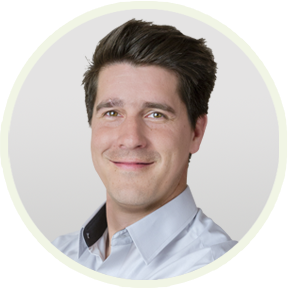 Pierre-Marc de Champlain
Pierre-Marc de Champlain, the Director of Technical Services for Berger, said growers will get a solid return on investment if they spend to automate the handling of growing media in the greenhouse.
"If you purchase a bale breaker machine, conveyors, hoppers or potting machine flat-fillers, obviously you're going to have more efficient transport and storage," he said. "You can get more material on a truck load, so you're going to have less deliveries to handle."
Because of the automated equipment, growers will achieve increased productivity from employees, who will no longer "be stuck on the soil line" and will be freed up to do other tasks, de Champlain added.
de Champlain said the ideal potting line should be scalable according to a growers' needs. "For example, in a large-scale operation you might see two bale breakers side by side feeding a conveyor with a water line to adjust the moisture content of the growing media, which is very important, especially with peat-faced growing media," he added.

"While you're loading one bale breaker, you're continuing to feed the conveyor to continue operations down the line. And then that could feed a two-way conveyor that feeds two separate hoppers for two different potting lines. It's all about efficiency. It's all about maximizing your time, so you don't have employees that are sitting around waiting for you to load the other tower of peat or mix into the bale breaker."

A grower that automates the potting line can help streamline operations and reduce manual handling, Staso added. "You have one individual on a forklift, going back and forth and bringing in soil," he explains. "You have another individual opening bags and feeding the bale breaker. And then you have operators working in the potting line. You can eliminate two or three positions by automating."
A bale breaker will also allow a grower to gain more uniform soil, which de Champlain said is "super important" for greenhouse production. A potting machine flat-filler will enable growers to achieve less-compressed and more consistent soil, whereas filling pots by hand can lead to the opposite.
"With the proper equipment, if it's calibrated properly and adjusted according to your needs, then it will be much more uniform in the greenhouse and much easier to manage," de Champlain said. "And you won't require as much labor to get the results you want."
Hall pointed out that reducing the number of human touches of plants in the greenhouse through automation will reduce cost. de Champlain added that reducing human touches of edible plants through automation will also improve food safety.
Van Geest noted that an even distribution of irrigation, whether it's from a boom or from a pressure-compensated drip system, will enable plants to grow equally. "So, when it comes to shipping, where growers are spending 50% of their labor to get product out the door, employees will spend less time cleaning leaves and trying to thread their way through what is shippable and what's not," he added. "It all comes down to consistency. If the consistency is on, growers will save on the back end."
An Automation Game Plan
---
It used to be thought that automation was only for larger growers and that implementing such processes was too complicated for smaller operations. But that is changing. Staso believes automation will become more accessible for smaller operations as it continues to evolve and become more affordable. "But not every grower is going to have an unlimited budget with automation," he added.
Growers need to devise an automation game plan that might be based on an operation's biggest bottlenecks and areas that have the greatest number of touches, Staso said, noting that growers may want to implement the Lean Flow process to determine the steps of how items in the greenhouse are moved – from the start of the process to the end – which could help them determine where to automate.
Staso said growers should start small. "I would start with the low-hanging fruit, looking first at some of those entry-level-type automated systems that can improve efficiencies," he added.
From there, growers can evolve into automation for soil processing and then into conveyors and transplanters, Staso stated. "Growers need to research the technologies available, talk to the companies that are building them, and look for solutions that are affordable for them," he said.
The Cool Factor
---
While growers are automating because they can't find labor, they might be able to find the labor they still need because of the "cool factor" associated with an automated greenhouse. Potential employees are more willing to work in a greenhouse if it has cool equipment to operate, Hall said.
"Not only is it the cool factor, it's also the you've-done-something-to-help-make-my-job-easier factor," Hall said. "In terms of retaining the employees that growers have and attracting employees in the future, they must demonstrate that they have their overall physical and mental welfare in mind. That's the automation part of it. It's making the job, more attractive to folks. Build it and they will come."
Many people don't want to work extended hours, and an automated greenhouse gives this population segment the opportunity to have the lifestyles they seek, Van Geest added. "They're not expected to work 12 hours a day, which makes retaining them easier," he said.
At its headquarters in Saint-Modeste, Quebec, Berger built a state-of-the-art research and development facility about five years ago. Not only did the company receive many applications from people to work in the facility because of its modernization, but employees from other departments at Berger were also applying for positions.
"So, when you say the 'coolness factor,' it does attract potential employees," de Champlain said.
Please fill out this form to get the article in pdf format