Get your free MIX & TIPS at Cannabis Cultivation Conference
Berger has assembled his best tools to optimize your marijuana production:
RUN A TRIAL WITH YOUR FREE GROWING MEDIA SAMPLE
Day by Day Guide
From day 1 to 71, the Cannabis Production Guide will provide you precious information on what to notice on the plants reponse to the environmental and cultural practises that you provide.
<
Cannabis Webinar
Enjoy the webinar Get the most out of your cannabis cultivation present by Brian Cantin, Senior Grower Advisor at Berger.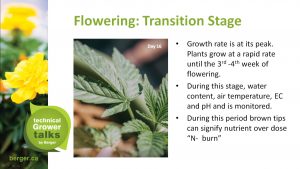 Cannabis Growing Media Brochure
Find the right mix to suit your needs.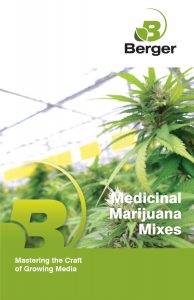 Endomycorrhizae Leaflet
Learn more about endomycorrhizae.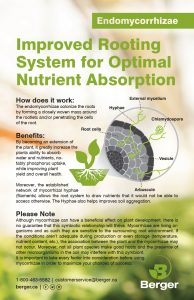 Experience Virtual Reality at Booth #401
March 12-14, 2018
From a 360° peat bog experience to a face-to-face chat with our Grower Advisor John Bergman, Cannabis Cultivation Conference 2018 will be completely immersive at Berger!
WHERE?
Oakland Marriott City Center
1001 Broadway, Oakland, CA
Watch Berger's Virtual Reality Experience Teaser