July 14th:
Unveiling of the New BM5 Product Line
The hybrid growing mixes you've been waiting for
Introducing the new and innovative BM5 Series, combining Berger's wood fiber and perlite, Berger wants you to be the first to try a your BM5 product sample – and to see all the benefits that come with this exclusive mix.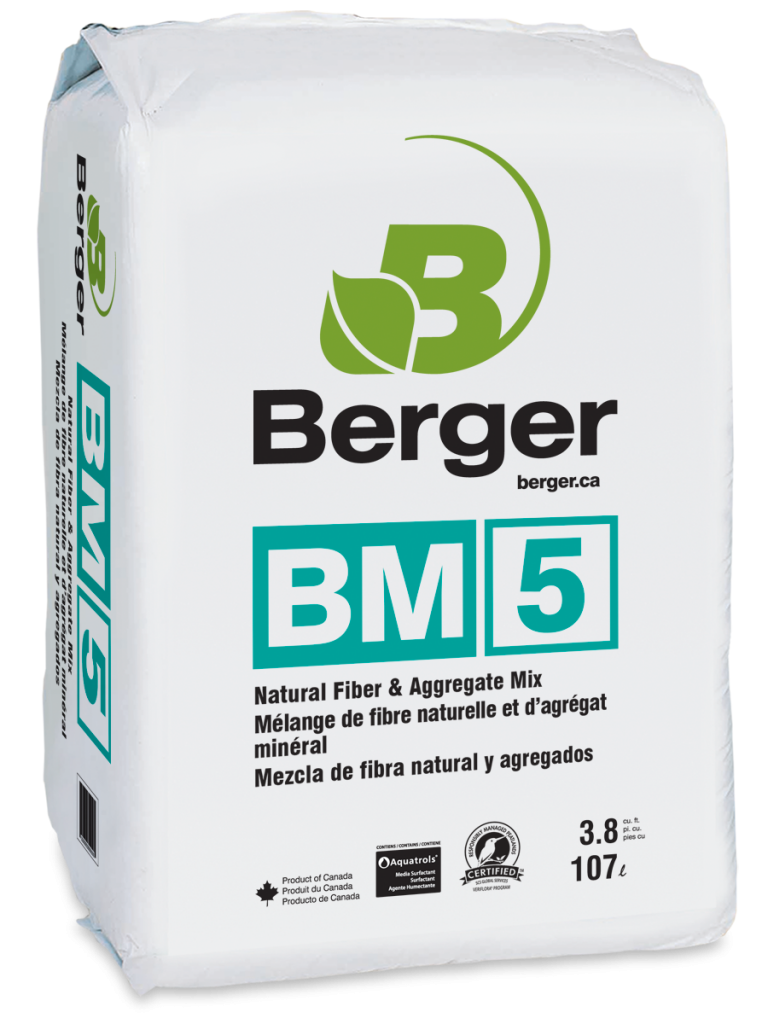 Exclusive Combination of Peat, Perlite and Wood Fiber!
With exclusive combinations of peat, perlite and wood fiber, BM5 Series products provide a wide range of soil structures and porosities adapted to the most demanding crops
BM5 promotes rapid root development in bedding plants, ornamentals, annuals, etc.;
BM5 HP is well suited for water-sensitive crops such as poinsettias, cyclamen, gerbera or cannabis;
BM5 Super HP is ideal for highly water-sensitive crops that require a very porous substrate such as succulents, poinsettias and cannabis.
Make sure to pre-book your BM5 launch kit. Be one of the first to try it!
---
Going to ?
Enjoy the complete BM5 launch experience. Stop by the Berger booth #2357 to check out all three BM5 products. Our advisors and experts will share best practices to optimize production outputs with this innovative substrate series.
Booth #2357
Greater Columbus Convention Center
Sunday, July 15 9:30 a.m. to 6 p.m.
Monday, July 16 9 a.m. to 5 p.m.
Tuesday, July 17 9 a.m. to 2 p.m.
BM5 Technical Session
Saturday July 14, 10:15-11:15 am, Union Station A

 

room
Berger's Technical Services Supervisor, Pierre-Marc de Champlain, will discuss the unique characteristics of this new growing media line and highlight benefits for greenhouse production.