Back to press room
55 Years of History Through Logos and Products
Ms. Huguette Théberge, whose family owned peatlands in the region of Saint-Fabien, Quebec, founded the company in Saint-Modeste in 1963. Her husband, Mr. Alcide Berger, joined her in making Berger a successful business, which is today a global leader in the production of growing mixes that improve the quality and crop yields of horticultural producers of all kinds.
The very first logo is a Ms. Théberge's creation .

Evolution of Berger Packaging Through the Years
We have been distributing products under the Berger brand name since 1980. Day in, day out, we deliver quality products to our clients thanks to the tireless efforts of our dedicated personnel.

Berger's Sites Over Time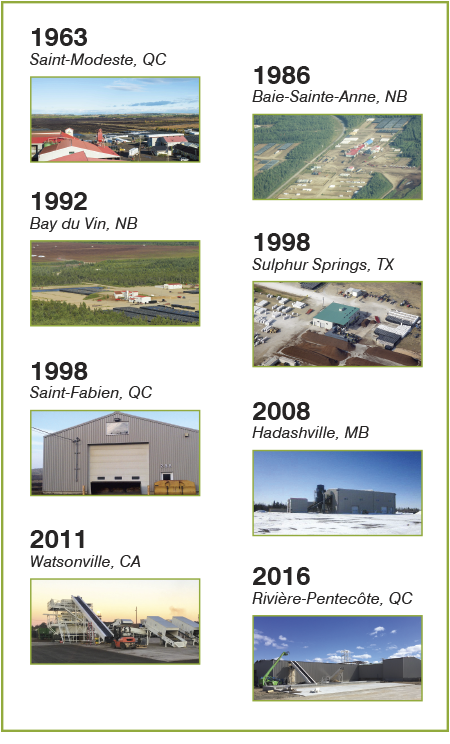 Did you know that…
In 2018, we also celebrate the 25th anniversary of the Skyscraper. Berger was the first company to introduce this packaging format allowing professional growers to save labor time and decrease packaging waste by nearly 80%.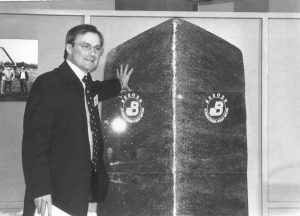 «For me, working at Berger means constant change and the desire to go above and beyond both for customers and for the team. Throughout the years, I've been lucky to grow with the business and with an extraordinary team! #possibly a unique experience!»
– Marie-France Ouellet, with Berger since 2004
Please fill out this form to get the article in pdf format