Back to press room
You don't get conventional thinking at Berger. You get access to a breadth of expertise few can match.
Berger's technical team members are conducting groundbreaking work in growing mixes to achieve unmatched results in the field. Our success in helping customers achieve better production time and higher crop yields is underpinned by a commitment to scientific excellence and decades of experience in providing consistently high-quality growing mixes.
Learn more about Pauline Portal, member of the team who has made Berger the authority in growing mixes: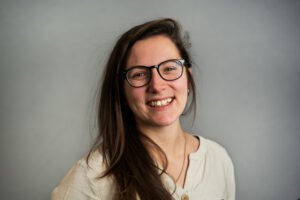 Pauline Portal, Technical Service Advisor
After completing her Bachelor's Degree in Biology, Pauline continued her studies at Sherbrooke University where she obtained her Master's Degree in Biology – International Ecology. She then focused her efforts on various projects and cultural immersions which allowed her to significantly improve her Spanish and scientific rigor. After her studies, Pauline began her career in waste water treatment where she was introduced to the unique properties of peat moss. 
In 2019, she joined the Berger family as a Technical Services Advisor where she learned everything about horticulture and growing media manufacturing. Today, her biology background as well as her international experiences allow her to provide informed and judicious guidance to customers. Due to her gourmet side and her great interest in baking, Pauline has also specialized herself in food safety which has been very helpful for the CEA market. She strongly believes that each and every element of the food supply chain, including growing media, should be monitored thoroughly in order to assure its safety.

Please fill out this form to get the article in pdf format