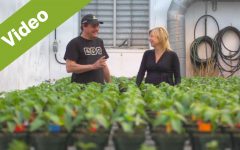 Characteristics of Growing Media Components
Berger pays attention to every detail in order to provide high-quality products, which includes all the components that are used to produce their growing media.
Whether they are produced by Berger or supplied by a manufacturer, all these ingredients are submitted to rigorous quality control.
Numerous ingredients can be added to peat in order to create specific characteristics in growing media.
Read more