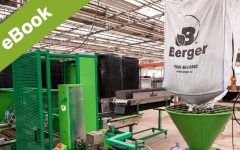 Pre-Season Maintenance Checklist
When it comes to the things we know we should do, yet never seem to find the time, the old saying holds true: "There's no time like the present"!
We know that a good preventive maintenance program will help avoid problems. Greenhouse owners and managers should work in close co-operation with their staff to ensure that all mechanical, electrical, plumbing and environmental control equipment have been serviced and are ready for use once spring production is in full swing.
Read more